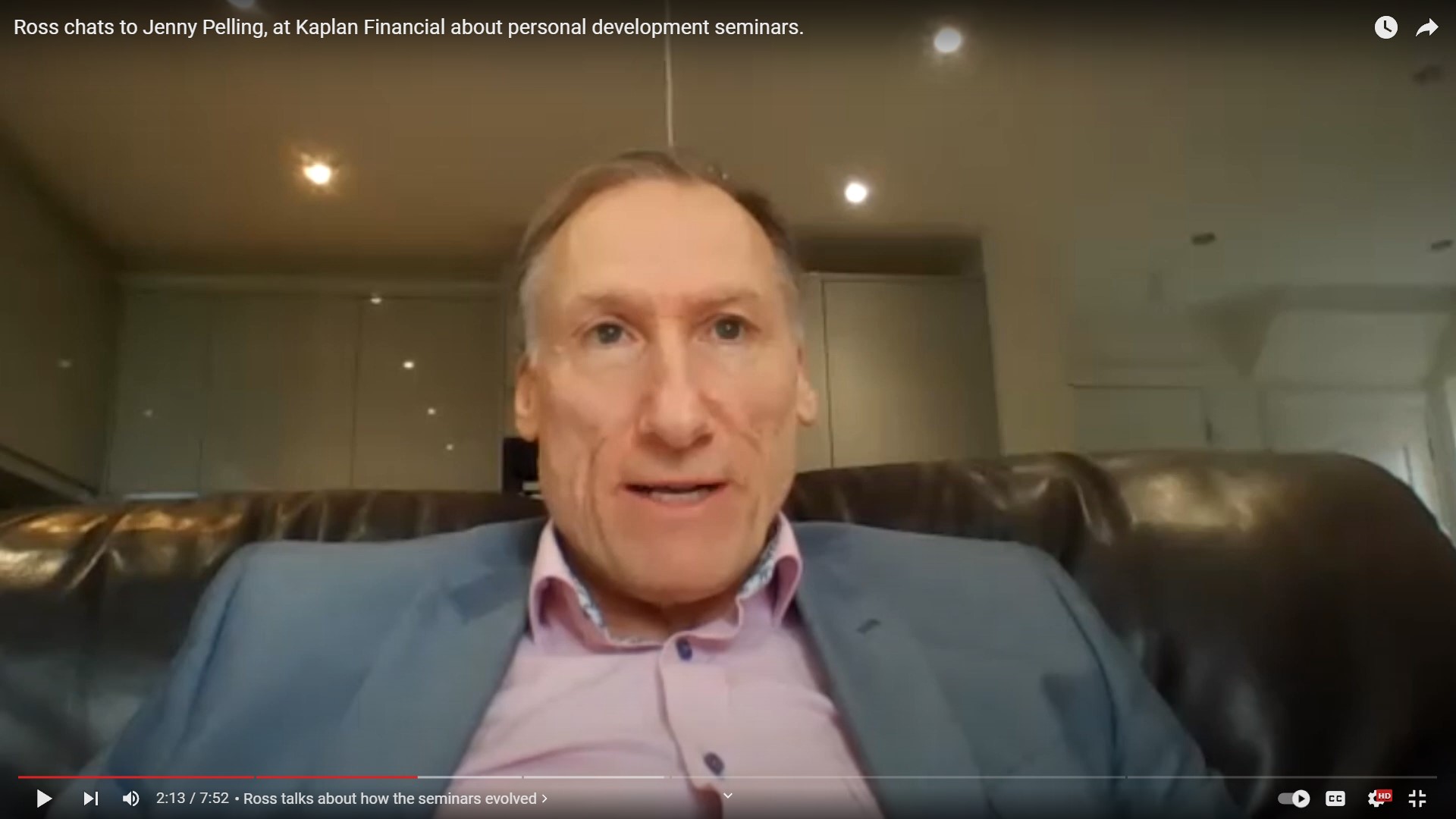 Corporate Mental Fitness In Action
Here Ross McWilliam and Jenny Pelling, Director of Apprenticeship Development and Diversity for Kaplan Financial, reflect on corporate mental fitness.
Ross has been supporting Kaplan with personal development seminars for their apprentices and UK students. These seminars were initially introduced during lockdown to help support their delegates mental health, offering practical guidance, tips and training on how to overcome setbacks and reach their full potential.
These interactive workshops touched on subjects such as prioritising to avoid stress, imposter syndrome and confidence being a foundation for growth, managing conflict and how to set yourself up for the year ahead. During the video Ross and Jenny discuss how they received invaluable feedback from delegates which allowed them to tailor subsequent sessions. Delegates were able to draw on advice and information from Ross allowing them to flourish.
Watch the video here: https://www.youtube.com/watch?v=XuiukjVTp2M&t=235s
For a no obligation chat about mental fitness and personal development for yourself or your team, speak to Ross on 07771 916 788 or email ross@mindsetpro.co.uk.